Here, we will tell you more about the possibilities of depositing or withdrawing by iDebit or INSTADEBIT. Both online banking solutions stand out with user-friendly platforms and fast transactions. Furthermore, they are Canadian-based and comply with all local online security regulations. Learn more about their advantages below – we will compare them and suggest the better one for online gambling use.
INSTADEBIT vs iDebit – Getting Started
When comparing iDebit vs INSTADEBIT, there is a lot in common. Both payment methods provide instant online banking and are operated from Canada. They are specifically designed to fit the needs of Canadian citizens and residents so that you will have no trouble with the safety levels and the protection of your data. To use them, you must be at least 18 years old and own an account at a local bank.
It can be challenging to choose between iDebit or INSTADEBIT because they are more similar than you imagine. Lightning-speed transactions, advanced data encryption, no third parties involved, and low to zero transfer fees are available. Furthermore, both banking service providers partner with the best online casinos in Canada and are eligible for diverse bonuses and other privileges.
What is iDebit?
If you're looking for an online banking service with high-security levels and an easy-to-navigate platform, iDebit might be a perfect choice. The transaction process is uncomplicated, and you don't necessarily need to register to use its services. That makes the payments proceed quickly as no account approval is required – you confirm your identity using your online banking credentials.
| | |
| --- | --- |
| ➡️ Name: | iDebit |
| 💳Type of Payment Service: | Online Banking |
| 💰 Registration Fee: | N/A |
| 🛡️ Security: | 128-Bit Encryption |
| ⌛ Withdrawal Time: | 1 – 5 Business Days |
| 💵 Supported Currency: | CAD, USD |
| 🏦 Supported Banks: | Bank of Montreal, Canadian Imperial Bank of Commerce, Desjardins, National Bank, Royal Bank of Canada, Scotiabank, Simplii Financial, TD Canada Trust |
| 🖥️ Website: | www.idebitpayments.com |
As a local payment method, you can find a wide array of casinos accepting iDebit. The online banking service is eligible for withdrawals. Here comes the major difference in comparing INSTADEBIT vs iDebit – the latter acts as an e-wallet, which is an advantage. However, if you want to transfer money to your bank account from iDebit, you will be charged 2 CAD.
How to Make a Casino Deposit with iDebit
Depositing with iDebit is effortless. You can sign up or check out as a guest – it's up to you. You don't need a credit or debit card to make a transaction, as only your banking account is required. Here are the simple steps to complete a casino deposit with iDebit:
Visit your preferred online casino's cashier page and select iDebit.
Insert the amount you want to transfer to your casino account.
Wait until you're redirected to iDebit's payment platform.
Use your online banking credentials to log in or continue as a guest.
Approve the transaction and complete the payment.
Wait until the funds arrive in your casino account.
Keep in mind that not all Canadian banks are compatible with iDebit (you can check them in the previous section). You can cancel the transaction anytime if you start a deposit but realize your bank isn't among them. In that case, you can consider choosing INSTADEBIT, which supports all banking institutions operating in Canada.
Safety & Data Protection of iDebit
Regarding safety, iDebit gives you no reason to worry as the service uses banking authentication to confirm your identity. That means no third parties can access your credentials – it stays between you and the bank. Security certification companies monitor all transactions coming in and out of your iDebit account.
In addition, iDebit uses 128-bit encryption to reinforce the protection shield of online payments. The support team is available via live chat, and you can also contact them via email. However, even if the online banking service promises secure transactions, you should pay extra attention when gambling online.
According to Canadian online gambling laws, casino operators and betting sites should operate from overseas. For this reason, you must ensure you are choosing a gaming platform authorized by the Kahnawake Gaming Commission or another regulatory body, such as the Malta Gaming Authority. Remember that no matter if you pay with INSTADEBIT or iDebit.
What is INSTADEBIT?
INSTADEBIT is a service providing direct payments from your bank account. Signing up allows you to make instant transactions because no approval period is involved. Comparing INSTADEBIT vs iDebit regarding the authentication process, there are no differences. You can use your banking credentials to log in. The only additional requirement is to provide the last four digits of your SIN to identify yourself.
| | |
| --- | --- |
| ➡️ Name: | INSTADEBIT |
| 💳Type of Payment Service: | Online Banking |
| 💰 Registration Fee: | Less than CA$2 |
| 🛡️ Security: | 128-Bit Encryption |
| ⌛ Withdrawal Time: | 3 – 5 Business Days |
| 💵 Supported Currency: | USD, CAD |
| 🏦 Supported Banks: | All Canadian Banks |
| 🖥️ Website: | www.instadebit.com |
Thanks to the easy transaction process and the partnership with all banking institutions in the country, INSTADEBIT is a preferred choice for Canadians. It also has high-safety levels and applies anti-fraud practices to protect players. For this reason, there are many casinos accepting INSTADEBIT – they stand out with excellent game libraries and bonus offers.
For a payment method to be useful, it has to be eligible for casino bonuses. Fortunately, INSTADEBIT is often included in promotional terms and conditions. You can use it to deposit, claim an offer and try playing Canadian online slots. These are inspired by themes typical for Canada – ice hockey, nature, snowy adventures, bears, beavers, and a lot more.
How to Make a Casino Deposit with INSTADEBIT
With INSTADEBIT, you can make direct transfers from your online banking account. There is no approval period, as you use your bank credentials to log in. You will need to provide your date of birth because people under 18 are not allowed to use it. Then, you must verify your identity, and you're good to go. Here are more details on depositing with INSTADEBIT.
Choose a licensed casino operator, visit their payments page, and select INSTADEBIT.
Type in the amount you want to transfer and start setting up your INSTADEBIT account.
Provide your name, address, email, date of birth, and the last four numbers of your SIN.
Insert your banking credentials and confirm your identity from your online banking account.
Wait until the money arrives in your casino account.
INSTADEBIT is an online banking-only service, and you can't use it as an e-wallet. The funds are directly transferred from your bank account into the casino. It is eligible for receiving payouts, but remember that your funds can only stay there for a short term. They will automatically transfer to your bank account if you don't withdraw them. For some players, that information may determine whether to choose iDebit or INSTADEBIT.
Safety & Data Protection of INSTADEBIT
Online security is something that INSTADEBIT doesn't compromise. First, you will get a temporary spending limit until you confirm your bank account. Once you verify your identity, you will get a higher limit. Keep in mind that the online banking provider will charge you a small deposit, around 2 CAD. The amount will appear on your bank statement within five business days.
Once the deposit has proceeded, visit your INSTADEBIT account and click the "Verify Bank Account" link. Your personal and financial data have no chance of leaking because all transactions are secured with 128-bit encryption. Furthermore, VeriSign monitors privacy procedures, while information security is confirmed by the American Institute of CPA's Service Organization Control.
INSTADEBIT vs iDebit – Differences
If we have to help you compare iDebit vs INSTADEBIT, we must explain their major differences. Even if both online banking providers are Canadian-based and offer fast and secure transactions, they have a slightly different approaches to the registration process. For instance, iDebit lets you deposit as a guest, while INSTADEBIT asks you to sign up and pay a small fee. Here are other differences that may help you decide between the two:
| | |
| --- | --- |
| iDebit | INSTADEBIT |
| No sign up needed | You must register |
| You can use it as an e-wallet | You can't use it as an e-wallet |
| Supports several Canadian banks | Supports all Canadian banks |
| No sign-up fee | A small sign-up deposit fee |
| Requires only your banking credentials | Requires the last 4 numbers of your SIN |
We must also say that when comparing INSTADEBIT vs iDebit, you should consider whether you want to use the banking service as an e-wallet. It's important because only iDebit has this function. You won't pay a fee if you sign up. Transfers from your iDebit balance to merchants are free while transferring to your online banking will cost 2.00 CAD per transaction.
With INSTADEBIT, you will pay a small fee. You can only link to one bank account. Deposits and withdrawals to and from your online banking via INSTADEBIT cost around 2 CAD. A common thing between both payment services is that only CAD and USD are supported. A key difference when choosing between INSTADEBIT or iDebit is the availability of accepted financial institutions.
Conclusion – Which Online Banking is Better for Online Gambling
In conclusion, we can say that both online banking methods are secure for Canadian players. They guarantee lightning-fast deposits as the sign-up process takes less than several minutes. Both are eligible for withdrawals and stand out with user-friendly platforms. That said, choosing between iDebit or INSTADEBIT depends on your personal preferences and online payment habits.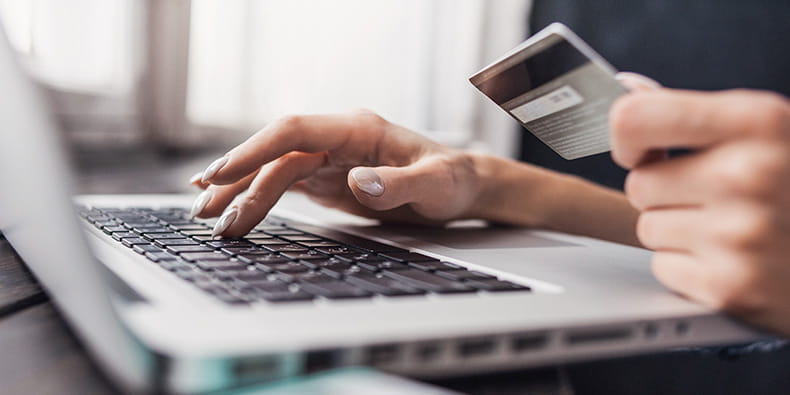 If you want our advice, iDebit is a better choice if you feel you need to share more personal information. It has low transfer fees and uncompromised security levels. The only drawback is that it only supports some Canadian banks. If you want to use iDebit, but your bank isn't among its partners, we assure you that INSTADEBIT is also an excellent choice.
Frequently Asked Questions
We hope our comparison of INSTADEBIT vs iDebit was helpful. This review found many similarities but also important differences between the two payment service providers. If you want to learn more about them, check the following section, where we answer the most popular questions of players in Canada.
What is the difference between iDebit and INSTADEBIT?
In this article, we compared iDebit vs INSTADEBIT to discover that they are similar. However, the major difference is that you can use iDebit as an e-wallet, while with INSTADEBIT, that is impossible. You can also use iDebit without registration for free. With INSTADEBIT, you must register and pay a small fee of 2 CAD.
What do iDebit and INSTADEBIT have in common?
In general, the basics of iDebit and INSTADEBIT are almost the same. You can use both of them as online banking services. They offer fast deposits and apply high-level security measures. Both are eligible for online gambling withdrawals and proceed transactions up to 5 business days.
Which online banking service is better for Canadian players?
Despite the multiple similarities, our final verdict on the iDebit vs INSTADEBIT evaluation is that iDebit is better. It offers more functional features, such as using it as an e-wallet. On the other hand, INSTADEBIT supports all Canadian banks, which is also crucial.
Are iDebit and INSTADEBIT safe for Canadians?
There is no doubt about the security levels taken by iDebit. 128-bit encryption and 24/7 transaction monitoring ensure your online banking safety. INSTADEBIT also applies the same security measures and guarantees privacy control monitored by VeriSign. Overall, both online banking methods are 100% safe in Canada and protect players' interests.
Are INSTADEBIT or iDebit accepted at online casinos in Canada?
Many online platforms accept INSTADEBIT because it partners with all Canadian financial institutions. On the other hand, iDebit supports fewer CA banks but is also available on many gaming platforms. Both are eligible for withdrawals and process all payouts within five business days. Remember that transfer fees from your iDebit or INSTADEBIT account might be applied.
#iDebit #INSTADEBIT #Comparison #Pros #Cons #Online #Casinos